The soft type wouldn't cause damages to the main product.
Suitable for Perishables and confectioneries. The anti-condensation type is also available.
This product is reusable and available in various sizes.
※PB manufacture is possible.
Outstanding cooling feature of
Ice Japan Ice Packs
Measurement of the surface temperature of the ice pack after it was stored
in a 5800cc Styrofoam box after being frozen for 12 hours at -25℃ in a
freezer, (The outside temperature 30℃)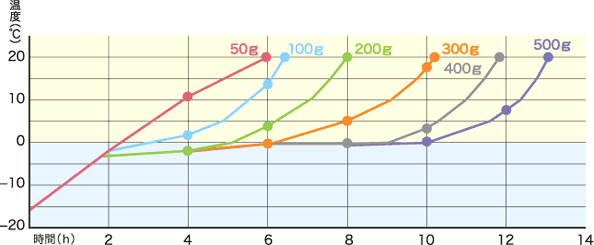 ※The figures are typical measured values at our company, not the values for guaranteeing.
※The figures may differ depending on the outside temperature and the usages.